The Smart and Fast Way to Charge Your Devices
The days of endless entangled cords and of messy charging experiences are over. With MOXPOWER Charger, you can have a 5-in-1 charging Qi-Enabled station that allows you to conveniently charge multiple devices in a compact, fast, efficient and decluttered way.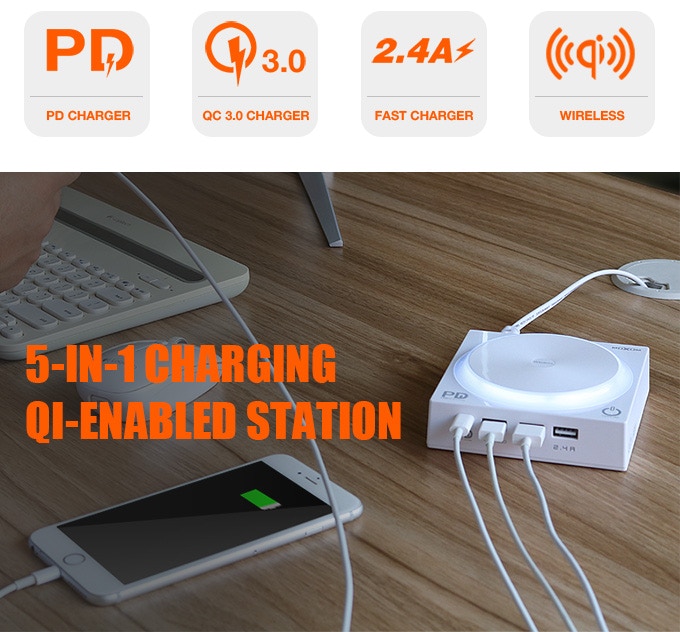 Multipal Charging Ports
MOXPOWER
Charger not only offers a 10W Fast Wireless Charging experience for any Qi-Enabled smartphone or tablet, but it also comes with 1 Qualcomm certified QC 3.0 Quick Charging USB Ports: 2 micro-USB, 1 Type-C and 1 USB 3.0.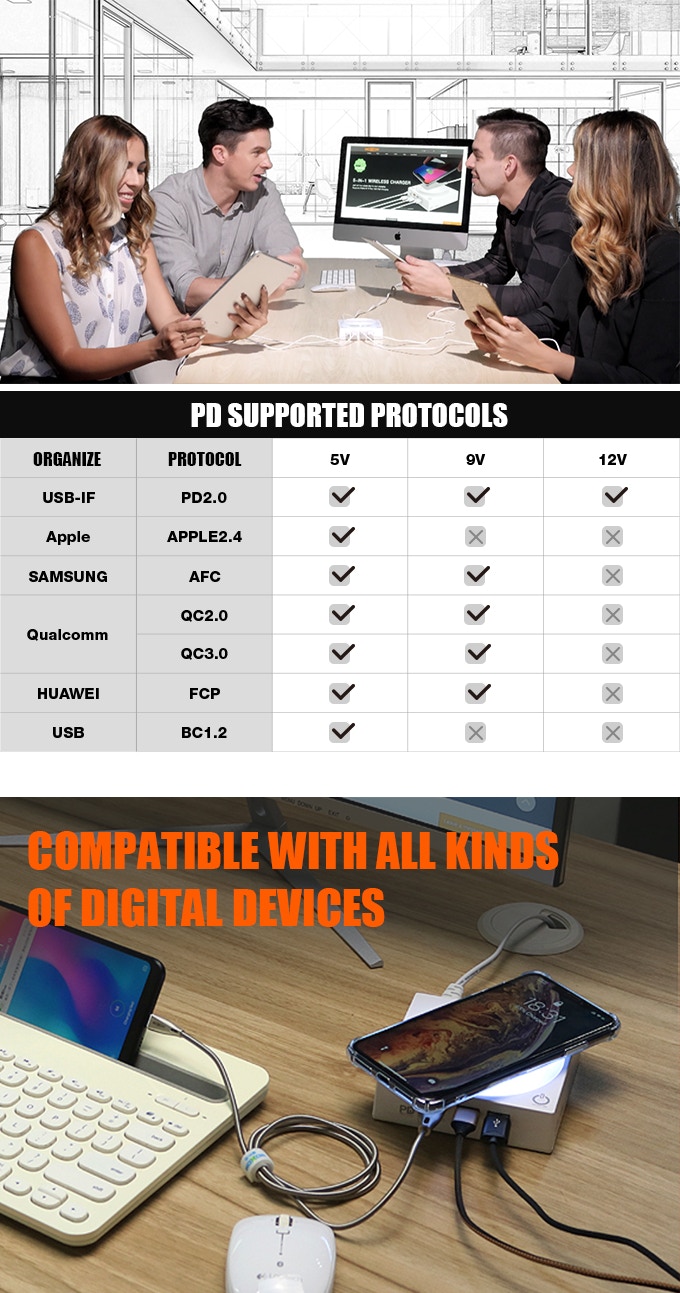 MOXPOWER Charger features a Power Delivery PD Charger USB-C PD Port offering a 40W Power Delivery and a 10W quick filling base design. This charging station is compatible with all kinds of digital devices, like Samsung Galaxy Note 8, S8, S8 Plus, S7, S7 edge, S6, S6 edge, S6 edge plus, Note 5, iPhone X, iPhone 8/8 Plus, Google Nexus 4/5/6, and so many others.
Light Up Your Dream
In addition to being a beautifully designed charging station that allows you to organize space without having a bulky and cumbersome charger kit, MOXPOWER Charger also comes with a Touch-Controlled LED Breathing Light with three different scales of light that you can choose from to keep a soft light at night to light up your dreams.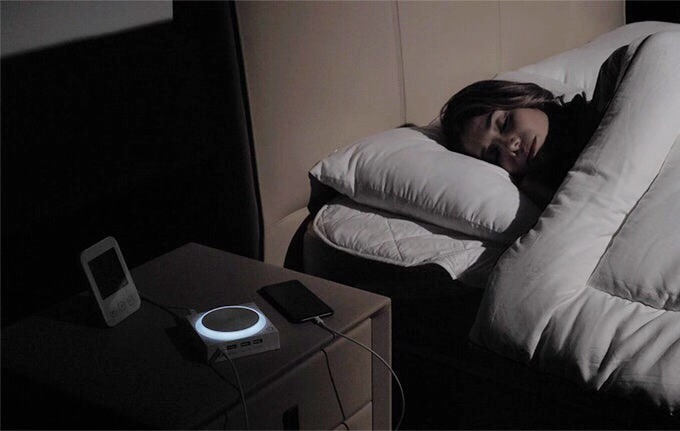 Have you ever heard of a wireless fast-charging station for multiple devices that is also a flashlight that can keep your room smoothly illuminated at night? Well, definitely MOXPOWER Charger has it all!